RAL Staff
Kyle M. Fischer
Executive Vice President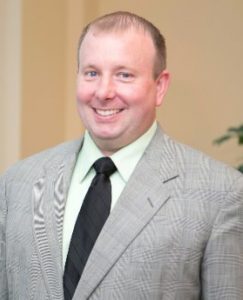 Kyle Fischer joined the REALTORS Association of Lincoln as Executive Vice President in August of 2017.  Born in Lincoln, Kyle attended Lincoln Southeast High School (Go Knights!) and is a graduate of the University of Nebraska Lincoln with a degree in Broadcast Journalism.
His path to the association began as a television reporter and producer for KOLN/KGIN channel 10/11 news.  Following his time "on-air" Kyle was hired as Communications Director for the Lincoln Chamber of Commerce and was later promoted to work on Public Policy and Advocacy for the Chamber.
Kyle and his wife Sara have two wonderful girls. When he's not at work serving the needs of Lincoln's REALTORS, you will find him playing baseball and golf or enjoying a Husker sporting event.
"I am grateful to the REALTORS® of Lincoln for giving me this opportunity. It is my hope that the Association is the "go-to" resource for our members.  Please don't hesitate to call or stop by the office and let us know how we can help you grow Lincoln."
Phone: 402.441.3625
E-mail: Kyle@LincolnREALTORS.com
Peggy Bohrer
Director of Membership & Education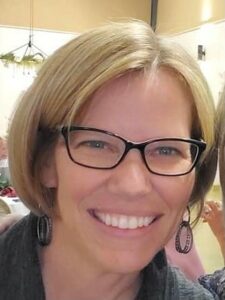 Peggy joined the REALTORS Association of Lincoln in April of 2019. Originally from Seward, she has lived in Lincoln since graduating from Nebraska Wesleyan University. Peggy worked for the Nebraska Legislature for a few years before accepting the challenge of becoming COO of The Bohrer Family. She spent 13 years in this position being overworked and seriously underpaid, but found it very rewarding (most days). When her responsibilities lessened at The Bohrer Family, Peggy went to work at Junior Achievement of Lincoln as the Development Assistant and was later promoted to Operations Manager. After 6 years at JA, she jumped at the opportunity to come to RAL and has enjoyed every minute.
Peggy and her husband Bruce have 3 amazing sons, a bonus daughter, and one ridiculously adorable granddaughter. In her spare time, she enjoys scrapbooking, reading, and watching bad reality tv.
Phone: 402.441.3621
E-mail: Peggy@LincolnREALTORS.com
Reya Christensen
Director of Marketing & Events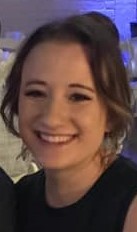 Reya received a Bachelor's Degree in Hospitality, Restaurant & Tourism Management from the University of Nebraska-Lincoln in 2014. After working for several non-profits, she joined the association staff in May 2019. Reya plans and executes the Association's fundraising events, administers the association's marketing and advertising and is also the liaison for the Housing Advocacy and Community Relations committees.
Reya and her husband, Nick have lived in Lincoln for the past 12 years and have two little girls. Reya enjoys baking, spending time with family and traveling.
Phone: 402.441.3626
E-mail: Reya@LincolnREALTORS.com
Sarah Hinman
Community Outreach and Member Engagement Coordinator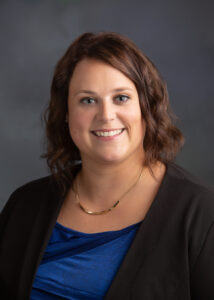 Sarah joined the association staff in April 2022. She is focused on growing involvement in the REALTORS Association of Lincoln and local community. Sarah oversees MRCIE Administration and RPAC. She is also the liaison for Young Professional Network, Property Management and Commercial Brokers committees.
Sarah has a dog named Gryff (short for "Gryffindor" for you Harry Potter fans) and a guinea pig named Guinness. In her free time she enjoys spending time with friends and family and babysitting her adorable niece, Ruby.
Phone: 402.441.3623
E-mail: Sarah@LincolnREALTORS.com
Terri Bayne
Financial Services Coordinator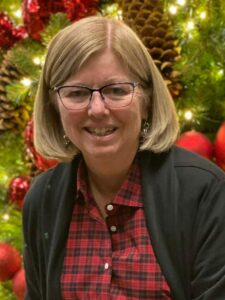 Terri joined the association staff in 2018.  She has been associated with the REALTOR® industry for many years from being a REALTOR®, assisting her REALTOR® husband, David Bayne, and working with the Sellstate Performance Property Management company. In her role at the Association, she is in charge of Billing and File Management, Accounts Payable and Receivable, Grant Program Administration and Memorial Giving.
Terri is a long time Lincoln resident and enjoys quilting in her spare time, as well as playing with her two Labradoodles.
Phone: 402.441.3624
E-mail: Terri@LincolnREALTORS.com